Chatbox® is the only platform to seamlessly connect the six technologies needed to deliver personalized messaging experiences at scale.
 Omnichannel
Reach customers on the messaging channels they already use

Build your customer flows once and deploy to any channel

Present a consistent brand identity and customer experience across all channels
  Instant Apps
Exchange rich, personalized, structured data within any conversational interface

Secure, app-like experience requiring no download or install

Great for forms, surveys, collecting signatures, instruction wizards, account updates, rich media, data verification, responsive options and more

Real-time, bi-directional data exchange

Can be auto-generated and auto-deployed
Instant Apps create instant results. Learn more here.
 Integrations
Connect CRM & backend systems to drive concentrated, data-rich interactions tailored specifically to the customer

Unlock 3rd party integrations to access new actions and tools

RESTful APIs for real-time, bi-directional data sync

Surface only the data you need, when you need it
 Agent Tools
Global view of all customer interactions in one place

Fluid transition between bots and agents, without loss of context enabling human intervention for more complex issues

Receive notifications, schedule new messages, create macros, and set auto-replies

Flexible routing algorithms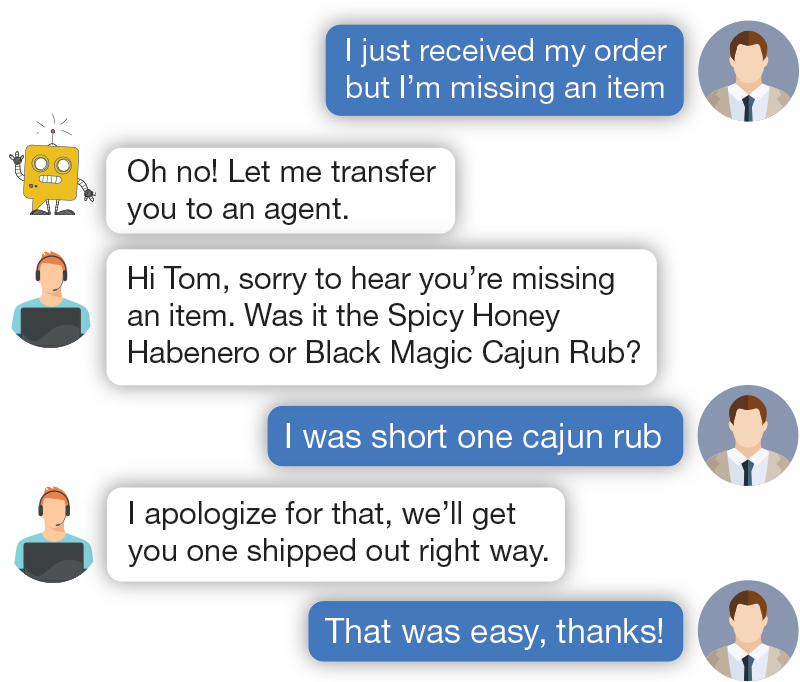 Analytics
Robust, real-time analytics dashboard

Insight into channel, agent, automation, and integration activity

Monitor, measure, adjust, and improve
Access your data via Chatbox API to integrate your own analytics engine
Implement what you need, leverage what you have
Use each of our six integrated technologies or bring your own channel, bot, CRM, agent tool or analytics platform and we'll help you glue it all together within our integrated ecosystem.
See real-world use cases for Chatbox
"Our suppliers respond to text. Moving most of our supplier communication to SMS with Chatbox boosted our efficiency by 55%."
Ron Ouellette, President, COAST Workplace